Testimonials
We've always believed in letting our work speak for itself. But sometimes, it's good to hear what our clients have to say too!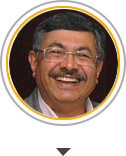 "It has been a pleasure working with Jumde Art Copy. They were quick to understand our requirements and translate this understanding into fresh and unique creatives. What I appreciated most was their ability to get it right the first time, every time."
K Subramanya Former CEO,
Tata BP Solar (Now Tata Power Solar)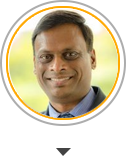 "When we need an advertisement we blindly go to Jumde Art Copy. The reason is we know that we can get good work from them quickly and with little rework required. Nahida Sunil, quickly understands what is required and delivers what is needed. They have the expertise of a large advertising agency but work with smaller companies like us - Golden Square Serviced Offices. We highly recommend Jumde Art Copy."
Balaji Pasumarthy Creator - Joy at work
Golden Square
www.goldensquare.in
"When we wanted to launch our new product Goals Mantra – a complete kit of goal achievement, we were keen to work with a design team that resonated with our aim to create a special product that can change lives. Nahida and her team at Jumde Art Copy went above and beyond their means to help us with several design options, help with content and were very patient throughout the project. Nahida's keen eye for detail and passion for her work rendered a special touch to the whole design.

We wholeheartedly recommend Jumde Art Copy for those who wish to see their dream projects come to life with the right design, great aesthetics and timely delivery…. And above all, Nahida's special touch!"
Leena Munot Partner
The Giving Tree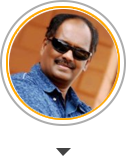 "Right from the inception of our resort Olde Bangalore, Sunil and Nahida of Jumde Art Copy have been roped in to do all our creatives and I think that has been one of our best business decisions. Sunil's creative designs are just fantastic and the way Nahida compliments those designs with her copy is just superb. Oh yes, how could I forget their delivery schedule? As I would always tell them that I need the work day before yesterday, and for sure they delivered it yesterday!"
David Ramesh Director
Olde Bangalore Resort & Convention Centre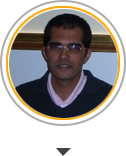 "Jumde Art Copy has been working with us since over a decade, for all our marketing and advertisement needs. Each time a new idea, a new concept delights us! We are very happy working with Jumde Art Copy. Thanks, Nahida for the wonderful work you are doing!"
Jayaram M S Director
Micrologic Integrated Systems Pvt Ltd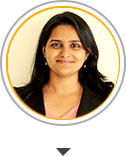 "There's something magical about seeing what's in your heart come alive on a brochure! Evoluer Consulting was looking for a brochure that would reflect who we are. And Jumde Art Copy was able to grasp what we wanted to say and then articulate it so effortlessly – both in words and evocative visuals. Their personal attention, their practical advice and the value they added to the assignment was exemplary!"
Savita Subbaraya Director
Evoluer Consulting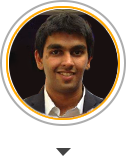 "Esteem has had a long relationship with Jumde Art Copy and one which we hope to continue for a long time. Nahida is very creative and approachable. The biggest advantage is the fact that you don't need to check on small details with her as she is very detail oriented and is able to get the work done and produce classy designs."
Gaurav Ahuja Partner
Esteem Group